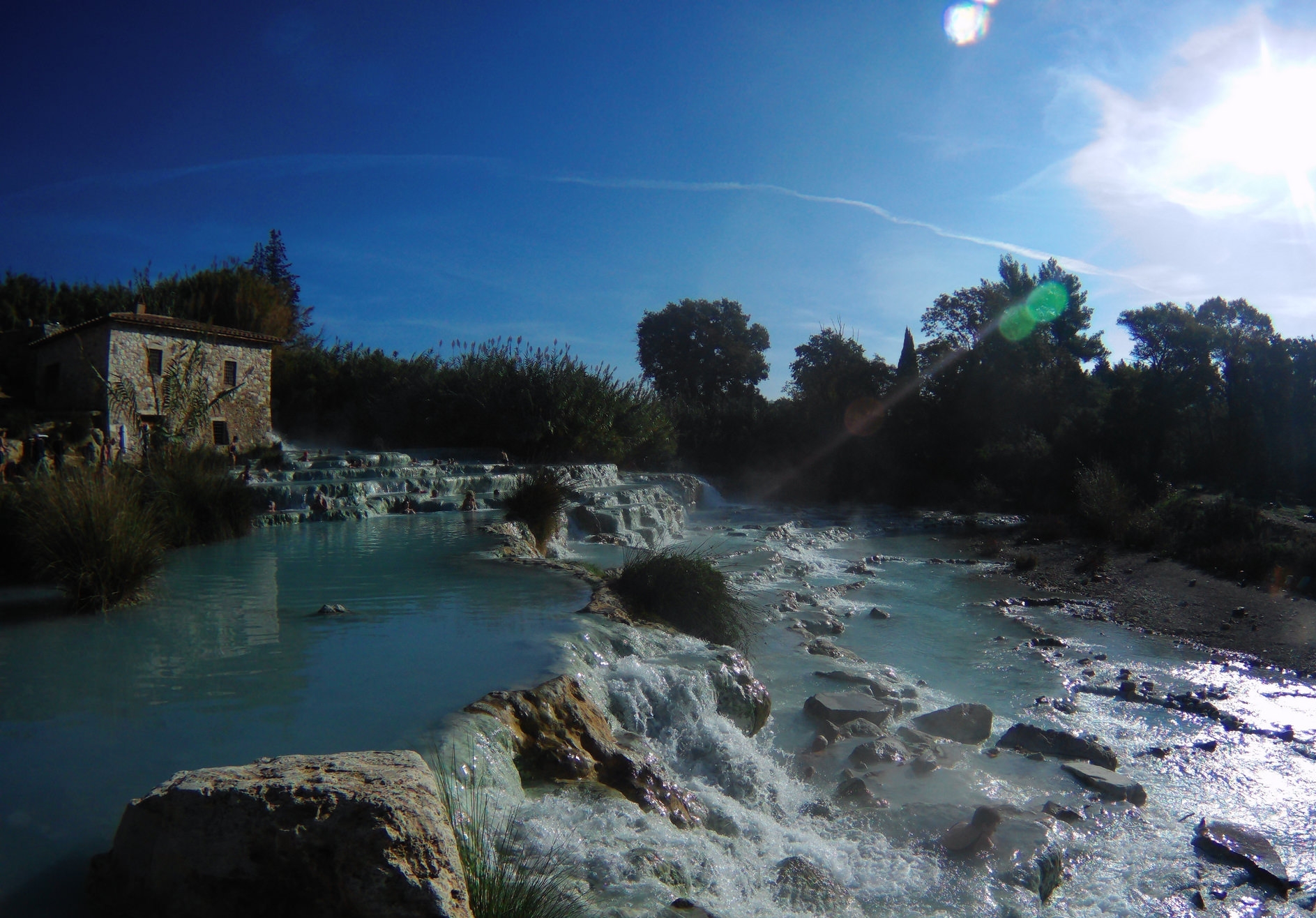 Cascate del Mulino
About 38 km from Vulci, there are the Cascate del Mulino, a precious oasis of relaxation and well-being in the heart of the Tuscan Maremma.
The Cascate del Mulino are the most beautiful free spas in Tuscany and one of the most popular wellness destinations in the world.
The view is spectacular, an imposing waterfall of sulphurous water pours into the natural travertine pools, between dense vapors and unspoiled nature, a true wonder for all lovers of well-being and contact with nature.
The thermal waters of Saturnia have important beneficial properties, which act on the respiratory, circulatory, cardio-vascular and motor systems, as well as of course the incredible beneficial effects on a dermatological level.
Relax in one of the natural pools and let yourself be lulled by the continuous flow of water, the Cascate del Mulino are open all year round and admission is free!
If you have the chance, take a bath at night .. the atmosphere is magical!