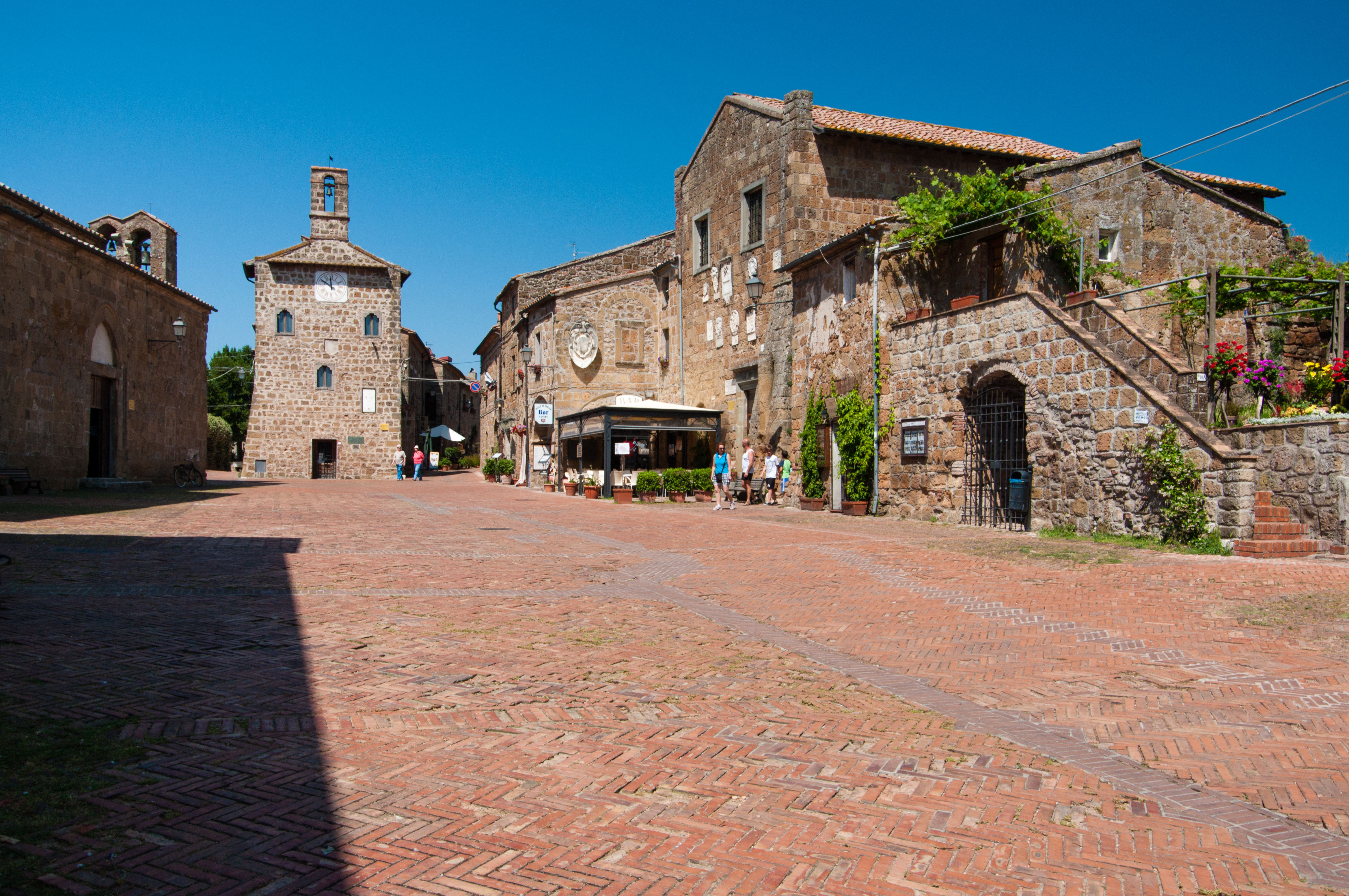 Sovana
Located about 44 km from Vulci, Sovana is one of the most fascinating villages in Tuscany.
Sovana is one of the most beautiful villages in Italy, and an unmissable stop for lovers of art and history.
Dating back to the Etruscan period, the city was born with the name of Suana and was elevated, in Roman times, to the role of town hall. Sovana became, in the fifth century, a bishopric and with the advent of the Aldobrandeschi family the construction of the real inhabited center as we know it today began. In medieval times Sovana gave birth to one of the most famous historical figures, Ildebrando di Suana, better known in the chronicles as Pope Gregory VII. In 1200 the city passed to the Orsini counts, under whose control it remained for about two centuries, until 1400, when it was conquered by the Sienese. In the sixteenth century Sovana passed to the Grand Duchy of Tuscany.
What to see in Sovana:
Cathedral of San Pietro, built in the 10th century on commission of Pope Gregory VII, the building is one of the most particular in the Tuscan territory. From the capitals, depicting biblical scenes to the works kept inside, such as a painting of Santa Maria Ediziaca, from 1481 and attributed to Tommaso di Tomè di Onofrio, a baptismal font from 1494 and a painting depicting the Sacred Heart of Jesus, attributed to to Maria Pascucci
Church of Santa Maria Maggiore, in Piazza del Pretorio dates back to the 12th century. Partially rebuilt in the 16th century, the church houses some precious works of art, a pre-Romanesque style ciborium from the 9th century, two frescoes depicting the Crucifixion between Saints Antonio and Lorenzo and San Sebastiano and San Rocco, from 1527 and the Madonna and Child and the Saints Raffaele and Tobiolo, Mamiliano, Antonio da Padova and Lucia, dating back to 1500
Palazzo dell'Archivio, in Piazza del Pretorio, dates back to the 12th century and served as the judge's residence from the 15th to the 17th century
Palazzo Pretorio, next to the Loggia del Capitano, is also located in Piazza del Pretorio. Its construction dates back to the 12th century, it served as a prison and today it is the seat of the Polo Museale of Sovana
Cinta Muraria, built in three different eras, the walls were built in the Etruscan era, in the VII century BC, they were remodeled by the Aldobrandeschi between the XI and the CII century and finally by the Sienese in the XVI century, of the original curtain wall, some imposing ruins remain
Archaeological Area, connected to the Vie Cave, the Città del Tufo Archaeological Park hosts numerous necropolises and precious Etruscan tombs, the most famous of which are those of the Sirena, of Tifone, of Pola and Ildenbranda