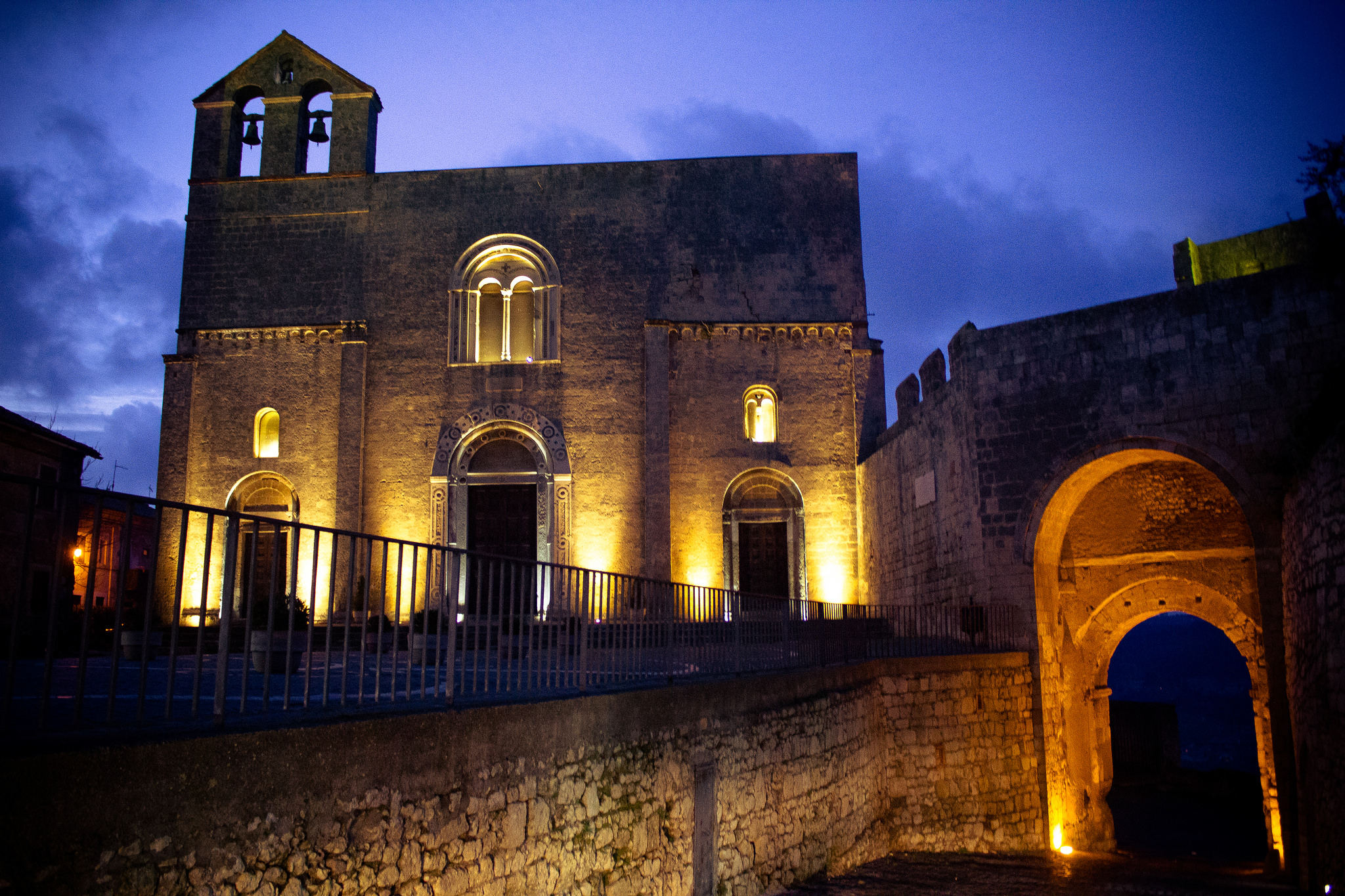 Tarquinia
About 31 km from Vulci, there is the splendid city of Tarquinia.
Of Etruscan origin, the ancient Tarchuna (deriving from Tarconte, hero of Etruscan mythology), was one of the Etruscan dodecapolis, and gave birth to three kings of Rome: Tarquinio Prisco, Servio Tullio and Tarquinio the Superb.
Annexed to the Roman Empire in 295 BC, Tarquinia became part of the royal VII Etruria. In the fifth century the city was annexed to the Roman-Gothic reign of Theodoric, to pass, in the sixth century to the Duchy of Tuscia, in the eighth century it became part of the State of the Church. In 1144 the city of Tarquinia became a free municipality, it was elevated to the role of Civitas in 1435.
What to see in Tarquinia:
Duomo, dedicated to Saints Margherita and Martino, the building was built in 1260, elevated to a cathedral in 1435, the cathedral was enlarged on commission by the bishop Bartolomeo Vitelleschi. Following some alterations that took place in the following centuries, the Cathedral is now in the neoclassical style, with some elements of the Gothic style. The interior, divided into three naves, houses numerous frescoes from the 1500s and a pipe organ from 1879
Church of Santa Maria in Castello, in Romanesque style, the construction dates back to 1121, the interior has three naves and shows some interesting inscriptions, fine mosaics with geometric motifs and a baptismal font
Walls, of medieval origin, are still visible today many watchtowers and the original curtain wall
Vitelleschi Palace, commissioned by Cardinal Giovanni Maria Vitelleschi in 1436, is one of the most important Renaissance palaces in the Lazio region
Ancient Etruscan city, on the hill known as "La Civita", the ancient Etruscan city dates back to the Villanovan period (IX-VIII century BC), there are the ruins of numerous buildings including a temple dating back to the IV-III century BC.
Necropolis, near the city of Tarquinia there are numerous Etruscan necropolises, the tombs are very particular, with paintings and walls decorated with magical-religious themed scenes
National Archaeological Museum, dedicated to Etruscan art and civilization, is located in the Vitelleschi Palace. It houses numerous Etruscan and Roman finds, reconstructions of tombs, and some frescoes transferred from the tombs of the Monterozzi necropolis